DatesJun 1 (Mon), 2020 - Jun 30 (Tue), 2020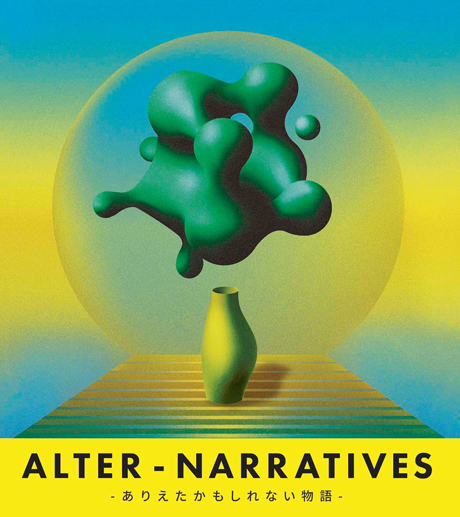 Dates:
March 24 (Tue) - April 7 (Tue), 2020 → June 1 (Mon) - June 30 (Tue)
Closed on Mondays
Hours:
10:00 - 18:00 (Last admission 30 minutes before closing)
Place:
Chinretsukan Gallery 1F, 2F (The University Art Museum, Tokyo University of the Arts) → Online Exhibition
Website
https://alternarratives.geidai.ac.jp/
Admission:
free
Organized by Graduate School of Global Arts (GA), Tokyo University of the Arts
Co-organized by Culture Vision Japan Foundation Inc.
Sponsored by Daps, inc.; Startbahn, inc.
Supported by Geidai Friends
Special Thanks to 100 spoons (branch at Museum of Contemporary Art Tokyo) by Smiles Co., Ltd.
Supervised by Professor Yuko Hasegawa (Professor, Graduate School of Tokyo University of the Arts and Artistic Director, Museum of Contemporary Art, Tokyo)
Co-curated by Tomoya IWATA, Mio HARADA, Jisoo CHUNG, Qiuyu JIN, Jying TAN
Inquiry:
NTT Hello Dial: 03-5777-8600