Tokyo University of the Arts, Department of Crafts 3rd Year Undergraduate Students Project Achievement Exhibition.
DatesJul 9 (Fri), 2021 - Jul 14 (Wed), 2021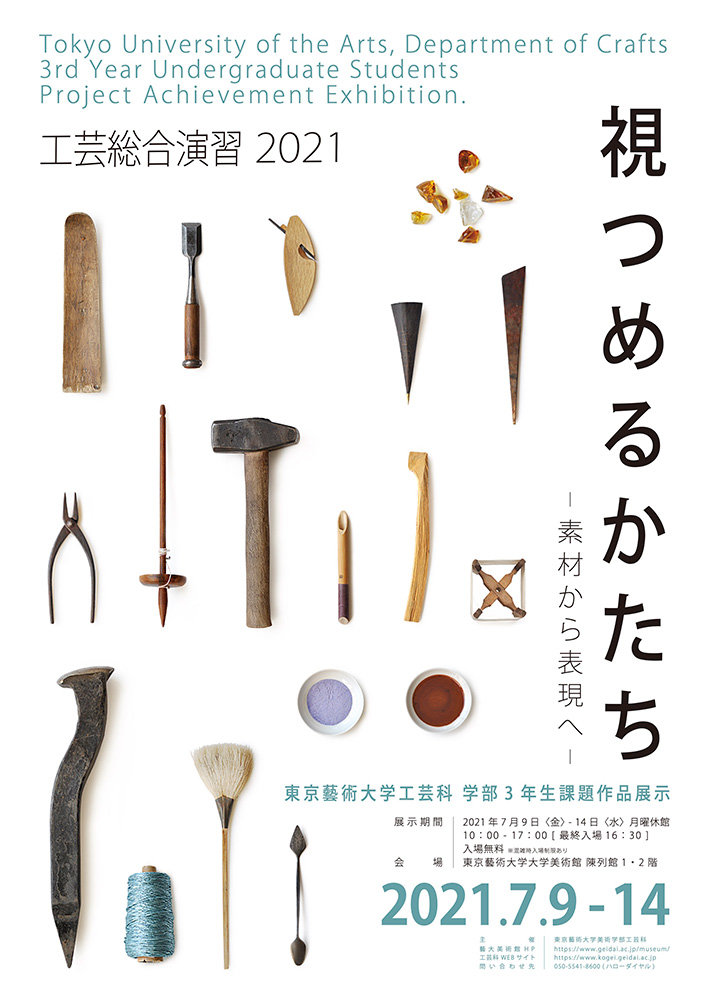 Dates:
Jul 9 (Fri) - Jul 14 (Wed), 2021
* Currently, pre-registration is not required to visit this exhibition. However, this policy is subject to change, depending on the state of the pandemic, and new measures may be put in place, such as limiting the number of visitors in the museum.
Closed:
Jul 12 (Mon)
Hours:
10:00 - 17:00 (Entry by 16:30)
Place:
Chinretsukan Gallery 1F, 2F (The University Art Museum, Tokyo University of the Arts)
Admission:
free
Organized by Department of Crafts, Tokyo University of the Arts
Inquiry:
NTT Hello Dial: 050-5541-8600
We would appreciate your understanding that the museum might be closed, or opening hours changed without prior notice depending on weather conditions, disasters, etc. Please call hello dial: 050-5541-8600