DatesSep 11 (Sat), 2021 - Oct 10 (Sun), 2021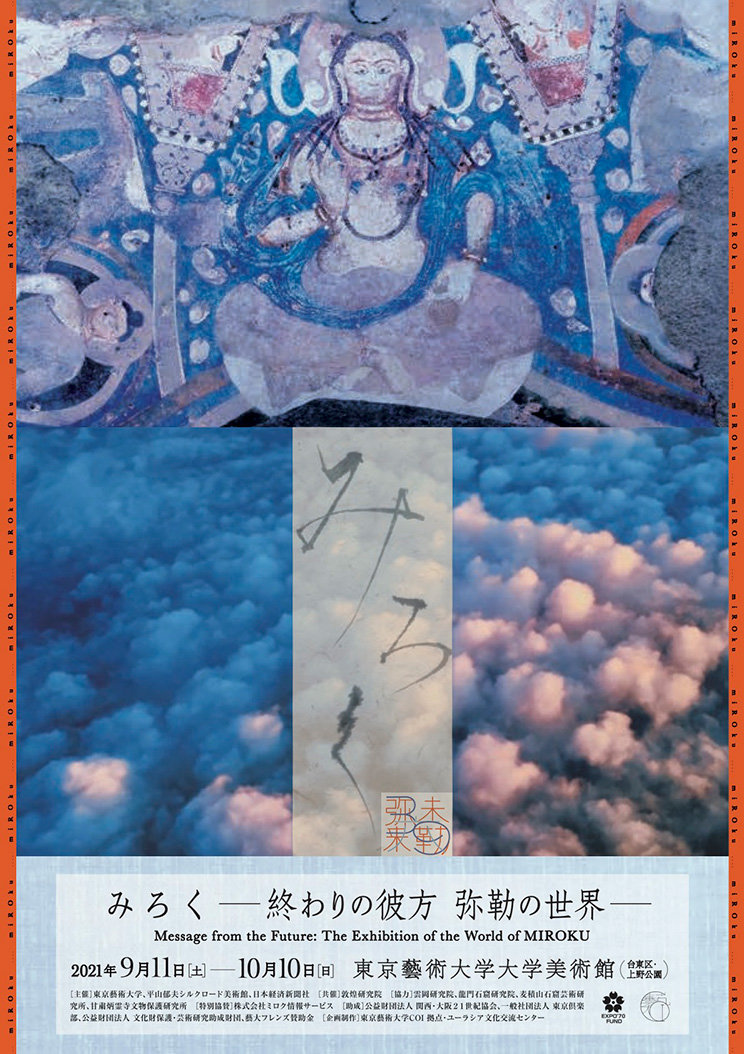 Dates:
Sep 11 (Sat) - Oct 10 (Sun), 2021
Closed:
Mondays (except September 20), September 21 (Tue)
* Currently, pre-registration is not required to visit this exhibition. However, this policy is subject to change, depending on the state of the pandemic, and new measures may be put in place, such as limiting the number of visitors in the museum.
Hours:
10:00 - 17:00 (Entry by 16:30)
Place:
Main Gallery 3, 4 (The University Art Museum, Tokyo University of the Arts)
Admission:
Adult - 1000 (800) yen
College student - 700 (600) yen
Senior high school student or younger - Free
* Prices in ( ): group of over 20 people (one attendant for each groups is admitted free)
* Free admission for disabled people (one accompanying guest for each disabled person is admitted free)
* No advance ticket
* Tickets are sold only at the Museum ticket office
Organized by Tokyo University of the Arts, Hirayama Ikuo Silk Road Museum, Nikkei Inc.
Co-organized by Dunhuang Research Academy
In cooperation with Yungang Research Academy; Longmen Grottoes Research Institute; Art Institute of Maijishan Cave-Temple Complex; Heritage Conservation Institute of Bingling Cave-temple
Special sponsored by MIROKU JYOHO SERVICE CO., LTD.
Supported by KANSAI・OSAKA 21st CENTURY ASSOCIATION; THE TOKYO CLUB; FOUNDATION FOR CULTURAL HERITAGE AND ART RESEARCH; Geidai Friends
Produced by Tokyo University of the Arts COI Site, Eurasian Cultural Exchange Center (ECEC)
Inquiry:
NTT Hello Dial: 050-5541-8600